Waterlin will be a place like no other. A lakefront town of villages built around the water as a source of delight and regeneration, calm and recreation. From the parks to the pines, trails to town centers, healthy living to high-speed connectivity – you'll find a livable community located just off the Florida Turnpike.
Unrivaled Access
Waterlin has easy avenues to all of Central Florida, only twenty minutes from Orlando by the Turnpike, with access to Lake Toho, which is one of America's most celebrated bass fishing lakes and part of the Kissimmee River chain of lakes.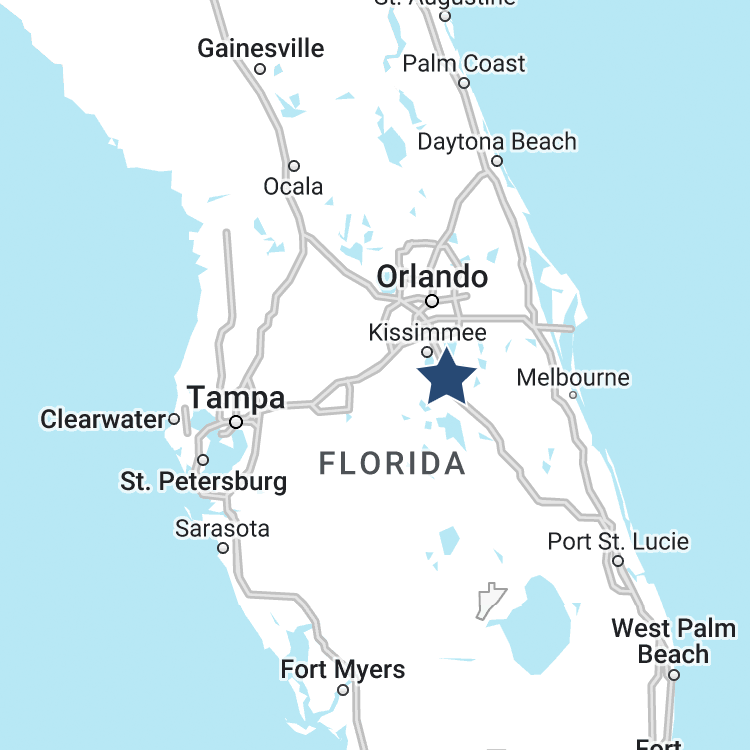 A Lakefront Town
6,000 acres of districts, villages, and neighborhoods to call home along the shores of Lake Toho. All at a size and scale of a future town built to turn new neighbors into lifelong friends.
A Livable Community
High-speed connectivity, future-ready technology, a robust park system, multi-modal transportation, and an extensive trail network will create a livable community for all ages.
Nurtured by Nature
Enhancing natural landscapes from the lakefront to open spaces and preserved wetlands. And a park system and trail network designed to provide connections to nature and the water.
The Central Gateway
Located just off of Florida's Turnpike, a future employment and recreation hub for the region with multiple schools, urban, community and employment centers and easy access to Orlando and beyond.
We Become What We Build Together
The communities where we dream, work, and make memories shape our lives and our future. Here you will engage with nature, ourselves, and something bigger than ourselves. From lifelong learning to nurturing wellness, we're creating connections that last a lifetime.
Slide
We're committed to creating year-round activities and programming for all ages that help people truly call each other neighbors, and call Waterlin home.
Slide
Top-rated schools, outdoor labs, and alternate education will work hand in hand – from early childhood to lifelong learning, including shared civic spaces and community programs.
Slide
Nature nurtures us, and it's only the beginning. Every day at Waterlin, you'll find activities promoting
mental and physical health, so you can live your best life for years to come.
Slide
At the edge of town is Lake Toho, which will be accessible to all visitors and offer diverse recreational opportunities and attractions.
Slide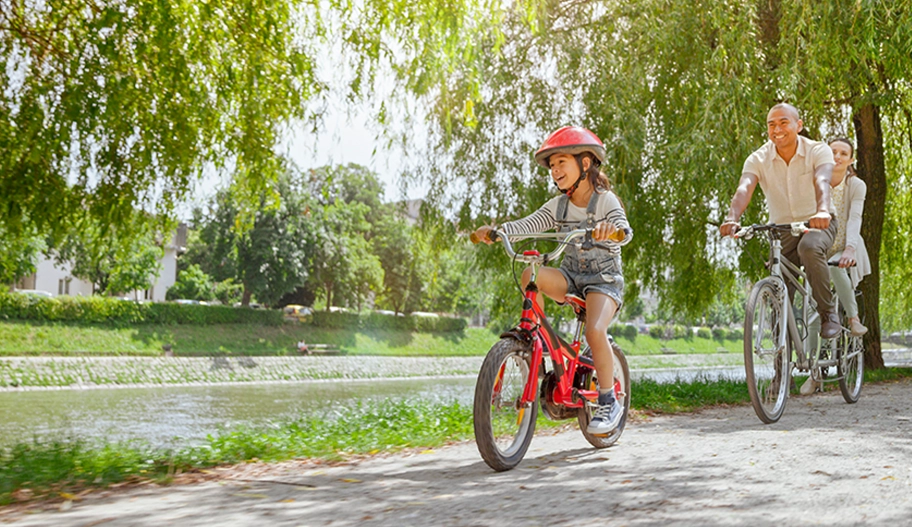 We're drawn to the water, creating a lifestyle of parks, trails, blueways, 5g-enabled tech, and
active multigenerational social programming, all designed to connect people.
Creating Community
Waterlin Florida is another partnership between Wheelock Communities and the St. Cloud, Florida based Gentry Land Company. Both share a passion for developing best-in-class master planned communities that unify our residents by fostering genuine community.